Detroit Limousine Service
Razz Limo: Limo Rentals in Metro Detroit and Beyond!
Welcome to Razz Limo! The premier Detroit limousine and party bus company! Let us take you on your next adventure! Whether it's a night downtown, a game at Comerica Park, Ford Field, or Little Caesar's Arena, or a concert at The Filmore, luxury transportation is the best way to go! Whatever you've got planned in the Metro Detroit area, we'll be there with a stunning limo or party bus for you.
The best party buses and limos in Detroit
Our stunning fleet of luxury vehicles is sure to have your dream limousine or party bus. From our Range Rover to our Escalade limos, from our 28 to 43 passenger party buses, we have the best fleet in Southeast Michigan. Each vehicle has been custom designed with your enjoyment in mind. Enjoy plush leather seats, stunning lighting effects, beverage coolers, and multimedia options. Enjoy your favorite movies or music as you ride, via the flat screen TVs and DVD players, CD players, USB ports, or Bluetooth audio! Each vehicle is unique and has everything you need for a fun night out in Detroit!
We can meet all your transportation needs
We are a transportation company that understands what it takes to provide the best of the best. That not only includes our stunning fleet, but our great service and affordable prices. Our dedicated team of customer service agents, professional chauffeurs, and maintenance crew work round the clock for you. When you book your party bus rentals and limousine rentals with us, you get a stunning limo, great service at great prices. Our booking agents will work with you to find the best limo rental to suit your needs and fit your budget!
Razz Limo also has business associates all over the country. For limo service in Florida we recommend Tampa Party Bus.
No event is complete without a Razz Limo!
About our luxury transportation
We are proud to be the best limousine company in the Motor City. We have been in the business of bringing you class and style for years, and we have yet to relent in our endless pursuit of perfection. For the ultimate Detroit limo experience, you can do no better than us!
Great limos and party buses
Our vehicles are the star of the show, glimmering and gleaming in the sun when they've been freshly washed and ready for a night on display. They're always clean and safe, perfectly maintained in like-new condition so that you don't have to worry about a thing when you're on the road with us. Our vehicles are custom designed by us so no two are alike, and that means that you'll have an amazing array of vehicles to choose from for your events!
What you get when you choose our limo service
When you book your limo rental with us, you get a great limousine and our 24-service all across Detroit and the surrounding areas. Wherever you need to go, let us take you in style! You'll also enjoy the convenience of our Detroit limo service. When compared to other transportation services in Detroit, luxury transportation like party buses and limos are the best choice if you have a large group. When you have our Motor City limousine service, you'll be picked up in a vehicle that can accommodate all of your guests, whether you have 8, 10, 20, 30, or 40 passengers! This means your group doesn't need to split up with carpooling, ride shares, or taxi car service. Plus, with your chauffeur as the designated driver, that leaves all of your guests free to celebrate!
Affordable party party bus and limo service in Detroit, MI
Now that you know how the service and convenience stacks up, you're probably wondering about prices. You'll be surprised how affordable a party bus or limo rental is! Especially if you split the cost among your group. And because that cost is for an entire night out, and not just one pick up and drop off, you really get more bang for your buck! Want to learn more about what our limo and party bus rentals include? Our agents are standing by, so feel free to call us any time! We'll make sure you have a great experience with us!
Contact us today to book your limousine service!
Call us any time and let us know the date you'd like service, the time, your location, and for how many passengers. These simple details are all we need to know to get you your free, no-obligation price quote on limousine service!
Services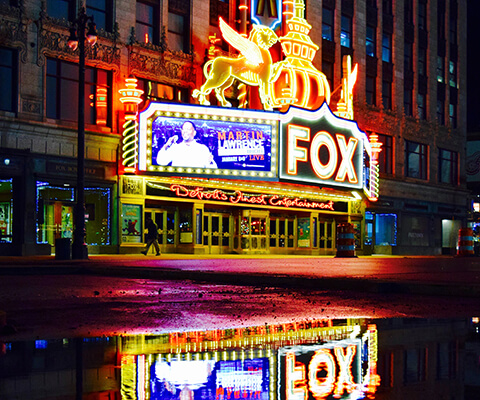 Car service, Stretch SUV & Limousine rentals
Party and Limo Bus Rentals